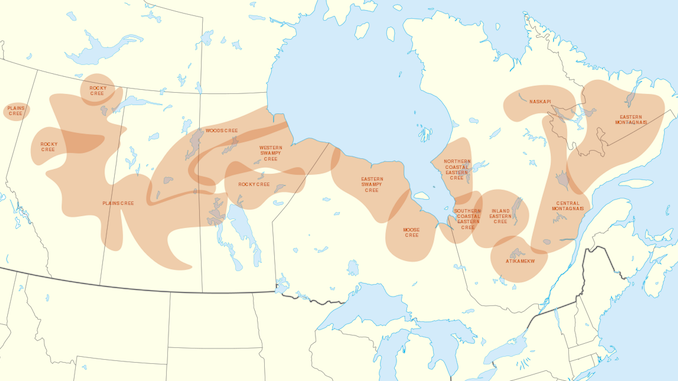 ALPHABET MATCHING GAME VOCABULARY FLASHCARDS
Why learn Cree?
Cree dialects are spoken by about 117,000 people across Canada, from the Northwest Territories to Alberta to Labrador. Cree has official status is in the Northwest Territories and it is the aboriginal language with the highest number of speakers in Canada.

Communication skills developed while learning Cree can improve your interpersonal skills in your native langauge as well. Four out of five new jobs in the US are created as a result of foreign trade. Analytical skills improve when you study Cree. As immigration increases we need to prepare for changes in society.
How Long Does it Take to Learn Cree?
*** NOTES ***
Cree Alphabet & Pronunciation
Cree is traditionally written using Cree syllabics, but can be written with the Latin script as well. Canadian Aboriginal syllabics are unique among abugida scripts in that the basic shape corresponds to a specific consonant sound which is rotated to denote the accompanying vowel.
Basic Phrases in Cree
Cree Grammar
Cree Nouns
Cree Adjectives
Colors in Cree
Numbers in Cree
Cree Verbs
Building Simple Sentences
More Complex Cree Sentences
Useful Cree Vocabulary
Cree Questions
Days of the Week in Cree
Months in Cree
Seasons in Cree
Telling Time in Cree