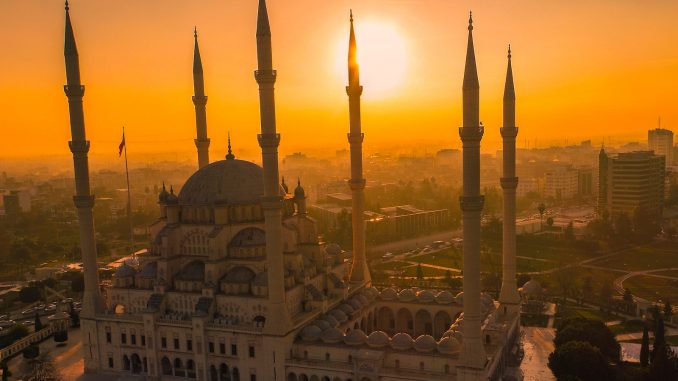 ALPHABET MATCHING GAME VOCABULARY FLASHCARDS
Why learn Turkish?
Learning Turkish improves the knowledge of your own language. Adding Turkish language skills to your business skills make you a more valuable an employee in the marketplace. Creativity is increased with the study of Turkish. The study of Turkish teaches and encourages respect for other people.
How Long Does it Take to Learn Turkish?
Turkish is rated as a category 3 language by the Foreign Service Institute. It is considered moderately difficult for English speakers to learn and takes an average of 44 weeks (or 1100 class hours) to gain professional working proficiency.
Turkish Alphabet & Pronunciation
The Turkish alphabet consists of 29 letters, seven of which (Ç, Ş, Ğ, I, İ, Ö, Ü) have been modified to represent modern Turkish pronunciation with a high degree of accuracy and specificity.
Ü ü
(ee as in feet,
or ue as in cue)
[y]
Basic Phrases in Turkish
Turkish Grammar
Turkish Nouns
Turkish Adjectives
Colors in Turkish
Numbers in Turkish
Turkish Verbs
Building Simple Sentences
More Complex Turkish Sentences
Useful Turkish Vocabulary
Turkish Questions
Days of the Week in Turkish
Months in Turkish
Seasons in Turkish
Telling Time in Turkish