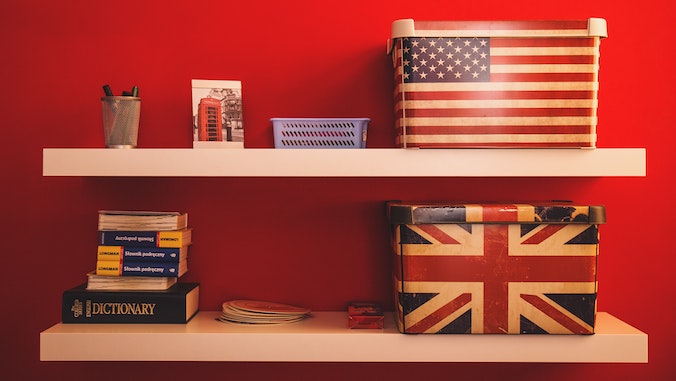 ALPHABET MATCHING GAME VOCABULARY FLASHCARDS
Why learn English?
Learning English improves the knowledge of your own language. Your marketable skills in the global economy are improved when you master English. Analytical skills improve when you study English. You can participate more effectively and responsibly in a multi-cultural world if you know English
How Long Does it Take to Learn English?
*** NOTES *** This is the most widely spoken language in the United States. It evolved from the English dialect brought to the country by settlers from Britain from the 17th century onwards. It is easily understandable by other English speakers and, although it has some unique vocabulary, this is often familiar to other English speakers because of the reach of American movies. Australian English is a dialect of English spoken in Australia and is the most used language in the country. The country has no official language. Australian English shares the majority of its words with other English dialects - and is easily understood by them - but there are some differences in spelling and vocabulary. The language originated in Australia more than 250 years ago after settlers arrived from the British Isles and Ireland. It is a language rich in humour - if an Australian says something is 'as straight as a dog's hind leg', for instance, they means it's anything but straight! English - which originated from British English - is the third most spoken native language in the world after Standard Chinese and Spanish. Around 330 to 360 million people speak English as their first language and it is the most widely learned second language worldwide. This app helps you learn the pronunciation of mainstream English as spoken in Britain. Both voice artists you'll hear have also worked for the British Broadcasting Corporation as either a TV presenter or as an actor. The language has its own identifiable accent and some unique words but is easily understood by speakers of other English dialects. This is the dialect of English spoken in Canada. The language evolved after the arrival of settlers from America, Britain and Ireland. It contains major elements of British English and American English as well as many unique Canadian characteristics. It is easily understood by other English speakers but non-native speakers sometimes misidentify it as American English which can be a cause of frustration. Cockney is a dialect of English traditionally used by market traders in London's East End. Its most distinctive feature is the use of rhyming slang, so a word like 'telephone' is replaced by a phrase which rhymes with it such as 'dog and bone'. In conversation, the rhyming part of the new phrase gets left out, so you might hear locals say, 'pick up the dog' instead of 'pick up the phone'. English has been spoken by a minority of people in India for more than 200 years and in 1947 was given the status of a subsidiary official language. It is estimated that about 12% of Indians know some English today. It is the language of the country's legal system, universities and, in many cases, government. Indian English is understandable to other English speakers but includes some unique words and expressions. Standard Scottish English is by far the most widely spoken and understood of Scotland's three main languages, the others being Scots and Scottish Gaelic. Possibly because of this, it tends to be the default language in formal situations in the country. It shares the vast majority of its vocabulary with British English but the words are pronounced differently. Its pronunciation borrows heavily from the Scots language.
English Alphabet & Pronunciation
Basic Phrases in English
English Grammar
English Nouns
English Adjectives
Colors in English
Numbers in English
English Verbs
Building Simple Sentences
More Complex English Sentences
Useful English Vocabulary
English Questions
Days of the Week in English
Months in English
Seasons in English
Telling Time in English