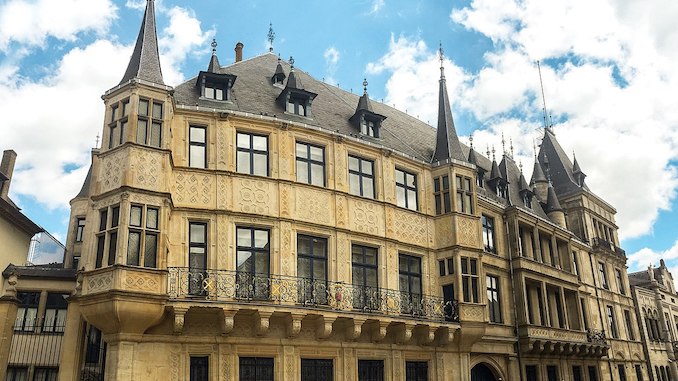 ALPHABET MATCHING GAME VOCABULARY FLASHCARDS
Why learn Luxembourgish?
Luxembourgish is a West Germanic language that is spoken by about 390,000 people, mainly in Luxembourg. It an official language in Luxembourg.

Learning Luxembourgish improves the knowledge of your own language. Adding Luxembourgish language skills to your business skills make you a more valuable an employee in the marketplace. Analytical skills improve when you study Luxembourgish. Luxembourgish expand one's view of the world, liberalize one's experiences, and make one more flexible and tolerant.
How Long Does it Take to Learn Luxembourgish?
*** NOTES *** Luxembourgish is a West Germanic language with similarities to German and Dutch, but also with a heavy French influence on its vocabulary. About half the population of the country speak Luxembourgish and these speakers tend to be bilingual or trilingual in Luxembourgish, French and German. In its written form, it can be fairly well understood by German speakers, but the spoken version is less easily understood.
Luxembourgish Alphabet & Pronunciation
The Luxembourgish alphabet consists of the 26 Latin letters plus three letters with diacritics: "é", "ä", and "ë". In loanwords from French and Standard German, other diacritics are usually preserved.
Basic Phrases in Luxembourgish
Luxembourgish Grammar
Luxembourgish Nouns
Luxembourgish Adjectives
Colors in Luxembourgish
Numbers in Luxembourgish
Luxembourgish Verbs
Building Simple Sentences
More Complex Luxembourgish Sentences
Useful Luxembourgish Vocabulary
Luxembourgish Questions
Days of the Week in Luxembourgish
Months in Luxembourgish
Seasons in Luxembourgish
Telling Time in Luxembourgish