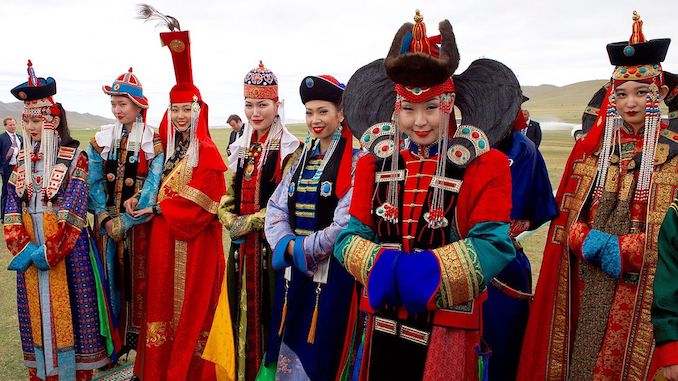 ALPHABET MATCHING GAME VOCABULARY FLASHCARDS
Why learn Mongolian?
Mongolian is spoken by nearly 3.6 million people in Mongolia and by roughly half of the country's 5.8 million ethnic Mongols across China. It is the official national language of Mongolia, and the best-known member of the Mongolic language family.

Learning Mongolian improves the knowledge of your own language. Four out of five new jobs in the US are created as a result of foreign trade. Communication skills developed while learning Mongolian can improve your interpersonal skills in your native langauge as well. You can participate more effectively and responsibly in a multi-cultural world if you know Mongolian
How Long Does it Take to Learn Mongolian?
Mongolian is rated as a category 3 language by the Foreign Service Institute. It is considered moderately difficult for English speakers to learn and takes an average of 44 weeks (or 1100 class hours) to gain professional working proficiency.
Mongolian Alphabet & Pronunciation
In Mongolia, the Khalkha dialect is written in Cyrillic. In Inner Mongolia, the language is dialectally more diverse and is written in the traditional Mongolian script known as the Hudum Mongol bichig. Derived from the Old Uyghur alphabet, Mongolian is a true alphabet, with separate letters for consonants and vowels. It is traditionally written in vertical lines right across the page.
Basic Phrases in Mongolian
Mongolian Grammar
Mongolian Nouns
Mongolian Adjectives
Colors in Mongolian
Numbers in Mongolian
Mongolian Verbs
Building Simple Sentences
More Complex Mongolian Sentences
Useful Mongolian Vocabulary
Mongolian Questions
Who

хэн байна

(khen baina)
What

юу вэ

(yuu ve)
When

хэзээ

(khezee)
Where

хаана

(khaana)
Why

яагаад вэ

(yaagaad ve)
How

Хэрхэн

(Kherkhen)
How many

Хэдэн ширхэг вэ

(Kheden shirkheg ve)
How much

хэр их

(kher ikh)
Days of the Week in Mongolian
Months in Mongolian
January

нэгдүгээр сар

( )
February

хоердугаар сар

(khoyerdugaar sar)
March

гуравдугаар сар

(guravdugaar sar)
April

дөрөвдүгээр сар

May

тавдугаар сар

(tavdugaar sar)
June

Зургадугаар сар

(Zurgadugaar sar)
July

долдүгаар сар

(doldügaar sar)
August

Наймдугаар сар

(Naimdugaar sar)
September

есдүгээр сар

(yesdügeer sar)
October

аравдүгаар сар

(aravdügaar sar)
November

арван нэгдүгээр сар

(arvan negdügeer sar)
December

Арванхоёрдугаар сар

(Arvankhoyordugaar sar)
Seasons in Mongolian
Telling Time in Mongolian