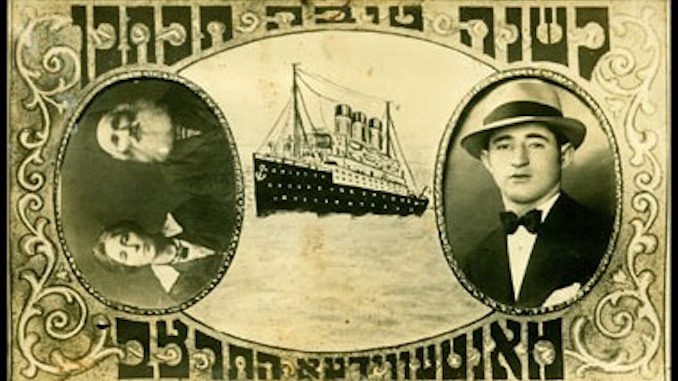 ALPHABET MATCHING GAME VOCABULARY FLASHCARDS
Why learn Yiddish?
Communication skills developed while learning Yiddish can improve your interpersonal skills in your native langauge as well. You are at a distinct advantage in the global market if you are bilingual. Analytical skills improve when you study Yiddish. Studying Yiddish offers a sense of the past: culturally and linguistically.

is a High-German-derived language historically spoken by the Ashkenazi Jews in Central Europe. Prior to the Holocaust, there were 11–13 million speakers of Yiddish among 17 million Jews worldwide. 85% of the approximately 6 million Jews who died in the Holocaust were Yiddish speakers, leading to a massive decline in the use of the language. Assimilation following World War II and aliyah, immigration to Israel, further decreased the use of Yiddish both among survivors and among Yiddish-speakers from other countries (such as in the Americas).
How Long Does it Take to Learn Yiddish?
*** NOTES *** about learning Yiddish
Yiddish Alphabet & Pronunciation
The Yiddish alphabet, a modified version of the Hebrew alphabet used to write Yiddish, is a true alphabet, with all vowels rendered in the spelling, except in the case of inherited Hebrew words, which typically retain their Hebrew spellings. Letters that are silent or represent glottal stops in the Hebrew language are used as vowels in Yiddish.
דזש
(daled zayen shin)
[dzh]
ײַ
(pasekh tsvey yudn)
[ay]
Basic Phrases in Yiddish
Yiddish Grammar
Yiddish Nouns
Yiddish nouns have three genders: masculine, feminine, and neuter. Plural nouns are created by adding 'ס' (pronounced 's') to the end of words ending in a vowel sound and 'ן' (pronounced 'n') to the end of words ending with a consonant. There are also irregular nouns with endings like -es or -er and nouns that do not change between singluar and plural (like fish - 'פֿיש')
Yiddish Adjectives
Colors in Yiddish
Numbers in Yiddish
Yiddish Verbs
Building Simple Sentences
Like most Germanic languages, Yiddish generally follows the V2 word order: the second constituent of any clause is a finite verb, regardless of whether the first constituent is the subject, an adverb, or another topicalized element. The V2 grammar of Yiddish differs from that of German and other closely related languages, however: Yiddish uses V2 word order in subordinate clauses as well as main clauses, while in German only main clauses exhibit V2. However, verb-initial word order may be used to indicate a causal or other close contextual relationship between consecutive sentences, with a meaning similar to English so. It is customary to use freer word order in Yiddish poetry.
More Complex Yiddish Sentences
Useful Yiddish Vocabulary
Yiddish Questions
Days of the Week in Yiddish
Months in Yiddish
Seasons in Yiddish
Telling Time in Yiddish